Home
»
Company
»
Meet our Team
»
Jeff Puffer
Meet our Team: Jeff Puffer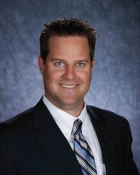 Email:
.(JavaScript must be enabled to view this email address)
Phone:
(818) 780-7878 ext.111
DRE License #:
001380564
Jeff Puffer joined the Delphi Business Properties team in early 2003 and has established himself as one of the top agents in the company and one of the top industrial real estate specialists in the San Fernando Valley. He has handled the leasing and sales of millions of square feet of industrial space for both Landlords and Tenants and Buyers and Sellers. His clientele includes prominent names from a wide array of professional backgrounds, including large corporations, small businesses, doctors, lawyers, and professional athletes.
Jeff was one of the early adapters of technology in the industrial real estate arena, and has utilized such tools to the benefit of his clients. His marketing program has produced phenomenal results and has been a huge value added proposition for the people who enlist for his services. This has proved to be an invaluable investment, as many Landlords and Sellers of industrial real estate trust and rely on Jeff to move their properties in the shortest amount of time.
Jeff Puffer's presence as a prominent industrial real estate specialist in the San Fernando Valley, and his technological edge, earned him a spot in 2011 on the Board of Directors of the American Industrial Real Estate Association (AIR); Jeff currently holds the Technology Chairman position.
On a more personal note, Jeff attended the University of California at Los Angeles (UCLA) where he received a Bachelors of Science degree in Psychology with a specialization in Business. Jeff was also an outside linebacker for the UCLA football team, which included appearances in the Cotton and Aloha Bowls. Shortly after college, he attained his commercial pilot's license, which turned out to be an invaluable and value added business tool by successfully achieving his clients' needs. Jeff has used his piloting expertise and his own aircraft to fly his clients to different locations and meetings all over the Western United States.
The majority of his business comes from repeat clients and referrals, which is a testament to his success. A client's satisfaction ultimately comes down to results produced by their agent. Jeff's unmatched determination to produce results for his clients is based on old-fashioned hard work, honesty, integrity and perseverance. These attributes have made Jeff a singular choice in achieving added value for all of your industrial real estate needs.