Home
»
Company
»
Meet our Team
»
Jerry Scullin
Meet our Team: Jerry Scullin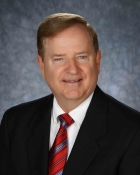 Email:
.(JavaScript must be enabled to view this email address)
Phone:
(818) 780-7878 ext.103
DRE License #:
00807954
Jerry Scullin was born and raised in Philadelphia, Pennsylvania. In 1978 he was transferred to Los Angeles by his employer, XEROX CORPORATION, for a "short term" assignment. It's a long story, but that assignment lasted nine years and covered fourteen countries. Graduating from Villanova University in 1970, Jerry was among the first to concentrate academically in the Computer Science arena. After graduation he worked for four years as a Systems Programmer and then Systems Analyst with BOEING COMPUTER SERVICES.
"My years with BCS provided a tremendous learning experience that led me into computer system sales and marketing. The opportunity to join a leading-edge technology company came in early 1973. XEROX DATA SYSTEMS and ultimately XEROX SUSTEMS GROUP became home for the next fourteen years. I started selling mainframe computers and over my XEROX career held multiple Sales Management and Systems Marketing positions in the United States and Europe. By 1987, I had accomplished everything I wanted to do in corporate America. I then launched my second career in Industrial Real Estate."
Jerry's solutions-oriented experience has served him well in Industrial Real Estate.
"Knowing a client's total requirement is key in any business but especially important in Real
Estate brokerage. I like to utilize a matrix-oriented approach to identify the true needs of my clients. The more I know, the better equipped I am to represent my client and provide them with a focused set of real estate solutions. In 1969 I was given a plaque by our IBM account executive. It reads "First Think, Then Do.". I still have it in my office and it is my business philosophy in capsule form."
Performance in the interest of his client is Jerry's professional credo. This orientation has resulted in Jerry's high level of success as a Real Estate executive. Year after year, he is a top producer in a highly competitive environment. He prides himself on the amount of repeat business and referrals he receives each year.
"Real professional satisfaction comes by working with a client for a second or third time. The first time you do business with someone, it may be happenstance. Subsequent times you do business by choice -- the client's choice."
Jerry lives in Sherman Oaks with his wife Nancy and their two children, Chelsea and Matt. Chelsea will complete her MBA at Villanova School of Business in 2016. Matt is a junior at Loyola Marymount University and is in the School of Business and Management. Boating and ocean oriented activities, including scuba diving, are his hobbies. Almost any Saturday, you will find Jerry relaxing on his boat "Fringe Benefit," in the Marina Del Rey. He and his wife are active in multiple charities and have traveled to many countries in Europe and Asia. They are empty-nesters and are enjoying the perks of a truly different lifestyle.